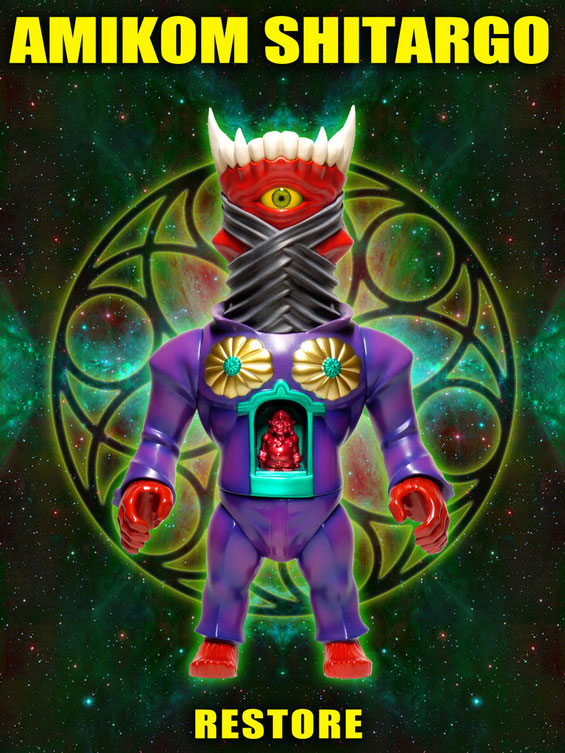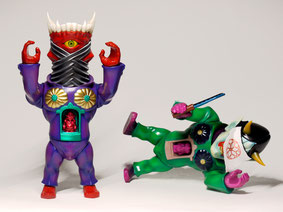 アミコム・シターゴ氏現る  
ここ数百年、銀河貴族学校ではTOYが流行しており、 今回思い切って聖地である日本に修学旅行へ来たのでした。  
アミコム
「会長どこに行ったんだよ〜。」
「TOY集めに夢中になりすぎてはぐれてしまったぜ!」
「お!ここのTOYショップはなかなかヤバそうだな。入ってみるか!!!」
コレクトリスター
「いらっしゃいませ〜!!ようこそショールームへ!!!!!!」
「素晴らしいコレクターエネルギーをお持ちだ!!!!ただきます!!!   ぐほあ!!!」
アミコム
「変わった店長さんだな〜。」
コレクトリスター
「強すぎる‥!!あなたは何者ですか!?これほどまでに強い力を持ちながら それを隠してTOYコレクターをしているとは‥!!!」
アミコム
「力ではTOYは楽しめない。みんなでTOYを楽しむから楽しいんだ。TOYの前では皆平等なんだ!」
「しかし地球のオタク力には驚かされるぜ。おそらく宇宙一だろうな!」
コレクトリスター
「ダークK様に知らせねば‥!!こんな強い奴がいては我らの野望は阻止される‥!!」
アミコム
「君たちの野望に興味はない!このTOY売ってくれ!」
コレクトリスター
「あ、ありがとうございますぅ〜〜!!」  
アミコム・シターゴのステータス(期末テスト時)  
知能750
体力900
魔力680
オタ力350  
0414銀河の支配者の長男(王子)  
0414銀河の総国力450兆ミート
Good day to Mr. Amikom Shitargo
"Previously on NEO JAPAN…
In a galaxy, not so far away from planet earth, TOYs have been gaining popularity. Noble students of the Intergalactic Public School have treated themeselves with a school trip to the Mecca of TOY lovers, Japan."
Amikom: Bismuth, where are you?  Okay, I did get a bit carried away, I admit, but you didn't have to leave me behind…oh come on, where are you?  …ahhhh, now here's another kick-ass TOY shop, a quick peak wouldn't hurt anyone, would it?
Collectlister: Welcome to the Trap Showroom! May I HELLp You!?!?   You! Hey you! You've got fanta-bulous collector energy! Bon appetit!!!   Arrrrrggggg!!!!
Amikom: ???...now you're one strange shop owner…
Collectlister: …and you, you're one strong TOY Collector…!! Who in the universe are you!? Why are you hiding your powers?
Amikom: Power plays no part when it comes to enjoying TOYs. They're fun because we share the joy of loving TOYs. All beings are equal before TOYs. Although, I am amazed by earthling's Otaku Power - probably the strongest in the universe!
Collectlister: I must inform Lord Dark K at once…!! Our ambitions will be thwarted if we let loose this invincibleTOY Collector!!
Amikom: What ambition? Forget that! I have no interest in your ambitions! Just sell me this TOY!
Collectlister: "Errr…Okay! Sold! Thank you!
Amikom Shitargo's Status (from his latest finals)
IQ: 750
HP: 900
MP: 680
OP: 450  
Prince Amikom Shitargo is the eldest son of Galaxy 0414's ruler.
National power of Galaxy 0414, 450 trillion Meat.