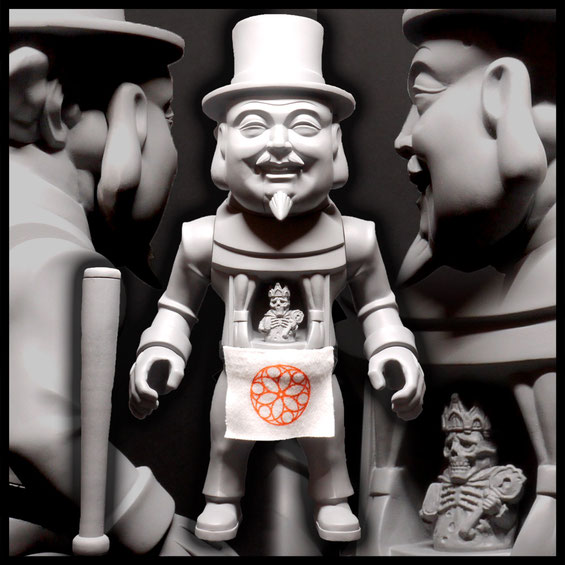 「商売繁盛!!!毎度おおきにぃぃ〜!!!」
大阪アナーキーという名の奴は、自身の体にTOY劇場を併設しており
一度に多くの取引先やお客さんを洗脳するっ・・・!!!
陽気で明るい福耳商人のお面は、購買意欲を増幅させる効果があるという・・・。
 "Booming Business!!! Gracias!!"
The guy named OSAKA ANARCHY has a TOY theater on its own body, brainwashing many retailer and customers at once!!!
A cheerful and bright lucky merchant's face is said to have the effect of amplifying purchase willingness...
いよいよ登場、新作ソフビ!!!2017年夏、乞うご期待!!!
Coming soon new SFB!!! 2017 Summer, Don't miss it!!!