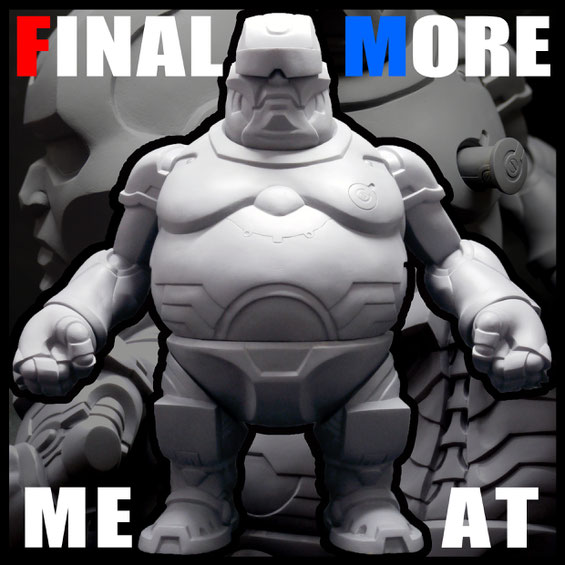 2017年、今年もRESTOREをよろしくお願いしますっ!!
そして今年のお知らせ第1弾は新作原型発表のお知らせです!!
その名も、
ファイナルモアミート!!!
1984年、迫りくる脅威を想定し、ニュー電(電力会社)は抑止力と軍事力の強化のために、
極秘にロボットの開発を始めた。
開発は数年間にも及び、何兆円もの予算が注ぎ込まれた。
当時の最高技術で開発されたロボットは、実験テストにおいて地球にパンチをしたところ、
地球にヒビが入ったため、極秘に使用を規制する法律が作られるなど、
核爆弾に匹敵する程のあまりの破壊力に、開発者達は恐れながらも新たな科学の境地に興奮していた。
2017年冬発売予定!ご期待ください!!
2017 please looking forward to RESTORE!!
And the first announcement of this year is prototype of new works!!
That name
FINAL MORE MEAT!!!
Introduce the beginning of the story.
In 1984, in anticipation of the threats approaching, New Electric Power Company (Electric Power Company), in order to strengthen deterrence and military power,
We began to develop robots in confidence.
Development has spanned several years, and budget of several trillion yen was poured.
A robot developed at the time with the highest technology punched the earth in the experiment test,
Since cracks on the earth entered, laws regulating the use of confidentiality were made,
To the extent of the destructive power comparable to nuclear bombs, developers were excited about the science of new science though they were afraid.
It will be released in Winter of 2017!