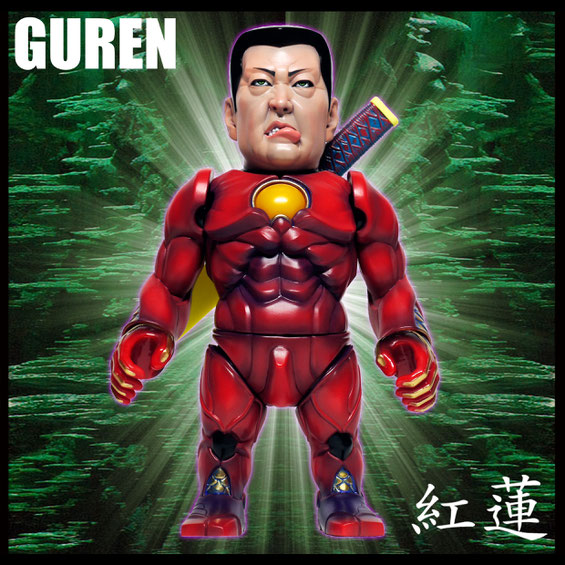 10月7日〜10日台湾の台北市で開催されます、台北トイフェスティバル2016
初出展の販売商品のお知らせですっ!!
燃える情熱揺るがぬ信念!紅蓮の炎が身を包む!!
価格はNTD(ニュー台湾ドル)4,000となっております!!
ブースNo.A32 RESTORE/PopSoda/blackdots
そうです!今回の初出展は心強い皆様との共同出展!!
まずは言わずと知れたPopSoda様!
RESTORExPopSodaと言えば!な商品も後日お知らせ!!
そしてblackdots様!!
Rockin'Jelly Bean氏のイラスト立体化Freaky Monster Village seriesで原型制作でコラボレーション!
シリーズがいよいよ揃ってまいりましたっ!お楽しみに!!
さらにはrefreshment toy様とflatbase studio様が参加決定!!
"おもしろい" "かわいい" "お菓子"をテーマのオリジナルキャラクターが続々!!
35分の1スケールのオリジナルロボットとフィギュアのレジンキットを販売するガレキディーラー!!
盛りだくさんで台湾へ!!
台湾の皆様どうぞよろしくお願いいたしますっ!!
We will be join in Taipei Toy Festival 2016 at October 7 to 10!! 
News of sell information!!
Burning passion, An unquestioned conviction!
Adorned in Roaring flames!!
Price is NTD (New Taiwan Dollar) 4,000!!
Booth No.A32 RESTORE / PopSoda / blackdots
That's right! Joint collaboration!!
First say PopSoda!
Speaking of RESTORExPopSoda! Special items also after announcement! !
And blackdots !!
Collaboration in the prototype production in Rockin'Jelly Bean's illustrations Freaky Monster Village series!
Series will be aligned! looking forward to this!!
And more, refreshment toy and flatbase studio participation decision! !
"Funny", "cute", "candy" theme original character of one after another! !
Garage Kit dealers to s 1/35 scale original robot and figure resin kit!!
Lots in to Taiwan! !
Taiwan of everyone YOROSHIKU!!